ELEVATOR MANAGEMENT SERVICES
CELEBRATING OVER 28 YEARS OF SERVICE
WHY USE A LIFT
& ESCALATOR CONSULTANT?
Who wrote the maintenance contract that you signed and whom does it protect the most? Who can provide you with an unbiased answer to a vertical transportation question? Who assist with determining your modernisation criteria, prepares the specifications and runs the tender with YOUR interests in mind? Who periodically monitors your vertical transportation assets AND the service providing Company to ensure the equipment is being maintenance to industry standards? As route mechanics are constantly being given more elevators to maintain, are you receiving the level of preventative type maintenance that was contracted to you?
As the owners or manager of a building you have a duty of care to take responsibility for issues such as Health & Safety Legislation, disabled passenger requirements and ensuring that your Lifts and/or Escalators are safe, reliable and accessible to ALL. A Lift consultant will confirm your needs and requirements and manage your contracts, improve building aesthetics and seek to minimise costs by evaluating suppliers through selective tendering.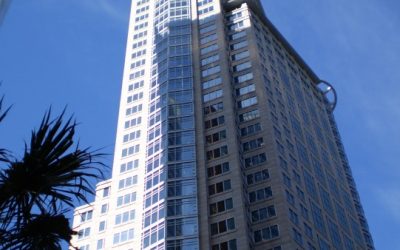 Chifley Tower Sydney is currently undergoing a total lift upgrade replacing the existing (28) gearless and geared machines with...
read more
FEATURED WORK
WE TAKE PRIDE IN OUR WORK
Watch this space for new additions!
Jones Lang LaSalle
I am writing to both endorse and recommend you as a provider of Independent Specialist Consultancy Services to any organisation. The best measure of success for me is, the feedback from our Tenants whom have been laudatory in their comments, and we have achieved the overall objective of the Major lift upgrade, we have great Vertical Transportation assets now, thank you.
Ipoh Management Services – Queen Victoria Building
The service your company provides is quality – from initial request for information and fee proposal to the execution of the independent comprehensive maintenance Agreement and then your continued support. You are active listeners understanding our unique multi-centre Portfolio and were able to improvise when requested. The team now know who to call with any Vertical Transportation issues, thank you.
WE CAN HELP BUILD YOUR PROJECT!
TELL US ABOUT YOUR PROJECT